A recent study sponsored by the Federal Trade Commission (FTC) revealed that almost 10 million Americans discovered they were the victims of some form of identity theft in a one-year period before October 2003.
The cost of this crime approaches $50 billion a year, with the average loss from the misuse of a victim's personal information around $4,800.
If you are a victim, take these steps immediately:
* Place a fraud alert on your credit reports, ask for a free copy of your credit report, and review those reports for evidence of accounts you didn't open. Fraud unit contacts are:
Equifax 800-525-6285
P.O. Box 740241, Atlanta, GA 30374-0241
Experian 888-397-3742
P.O. Box 9532, Allen, TX 75013
TransUnion 800-680-7289
P.O. Box 6790, Fullerton, CA 92834-6790
* Close accounts–including share drafts/checks or ATM cards–that have been tampered with or used fraudulently. Contact all financial institutions and lenders, credit card issuers, utility companies, and the Social Security Administration to notify them of the fraud. Follow up each conversation with a letter.
* File a report with law enforcement and insist on getting a copy of the report or the report number.
* File a complaint with the FTC. Visit consumer.gov/idtheft for more information or call 877-IDTHEFT.
It only takes a few seconds to become a victim of financial fraud. But it often takes months to recover.
Armed with discarded credit card receipts, checks, or deposit slips, today's crooks are making unauthorized transactions from victims' accounts, and even opening new–fraudulent–credit card and checking accounts.
There are steps you can take to prevent your identity from theft.
* Examine all your financial statements. Promptly reconcile your monthly share draft account statement. Save check stubs and credit, debit, and ATM (automated teller machine) receipts. Report discrepancies between your records and monthly statements to the appropriate company. Check credit bureau reports at least once a year.
* Limit the paper trail. Store receipts and share draft carbons in a safe place. Or rip them up, especially areas where account numbers are visible. Destroy blank checks from closed-out accounts and expired or unused credit cards. And tear up any credit card receipt carbons.
* Guard your purse or wallet. Thieves often target unoccupied vehicles, unlocked office drawers, and health club locker rooms.
* Protect your personal identification number (PIN). Never keep your ATM PIN in the same place as your card.
* Beware of phone scams. Never give your PIN or any other personal financial information to an unknown caller.
* Check your mail. If you haven't received mail for a few days, you may be the victim of mail diversion fraud. This scam involves a crook forging an individual's signature on a change-of-address form to divert your mail and obtain financial information. If you suspect your address has been changed without your permission, contact the post office.
* Track financial statements. Find out when financial statements and plastic cards are due to arrive. If they're late, contact your credit union or appropriate issuer.
* Protect yourself online. New technology allows online vendors to assure customers reasonable security from online theft. If you doubt the security of the vendor, order the items over the telephone.
* Visit the Federal Trade Commission identity theft Web site (www.consumer.gov/idtheft) to view a copy of its publication, Id Theft; When Bad Things Happen To Your Good Name.
A credit union is a cooperative, not-for-profit financial institution organized to promote thrift and provide credit to members. It is member-owned and controlled through a board of directors elected by the membership. The board serves on a volunteer basis and may hire a management team to run the credit union. The board also establishes and revises policy, sets dividend and loan rates, and directs certain operations. The result: members are provided with a safe, convenient place to save and borrow at reasonable rates at an institution which exists to benefit them, not to make a profit.

Who owns a credit union?
Most financial institutions are owned by stockholders, who own a part of the institution and intend on making money from their investment. A credit union doesn't operate in that manner. Rather, each credit union member owns one "share" of the organization. The user of credit union services is also an owner, and is even entitled to vote on important issues, such as the election of member representatives to serve on the board of directors.

How did credit unions start?
The first credit union cooperatives started in Germany over a century ago. Today, credit unions are found everywhere in the world. The credit union movement started in this country in Manchester, New Hampshire. There, the St. Mary's Cooperative Credit Association, a church-affiliated credit union, opened its doors in 1909. Today, one in every three Americans is a credit union member.

Are savings deposits insured?
Yes. All savings accounts are insured up to $100,000 by the NCUA, the National Credit Union Administration, an agency of the federal government.

You may call our office at 330-837-0847 during regular business hours or:
Please call: 800-808-7230 7am-9pm CST M-F
800-991-4964 AFTER HOURS/WEEKENDS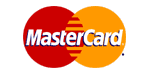 Please call our office at 330-837-0847 during normal business hours.
800-264-5578 AFTER HOURS/WEEKENDS